In Part one of my Citrix XenDesktop 7 installation guide we installed all of the XenDesktop 7 components on a single Windows Server 2012 VM. In this second edition we will setup the Citrix Studio site, which connects the XenDesktop 7 Studio to a database, vCenter, storage, and virtual networks.
XenDesktop 7 Series
Part 1: Role Installation
Part 2: Configure Desktop Studio Site
Part 3: Install VDA
Part 4: Create Machine Catalog
Part 5: Configure StoreFront
Part 6: Create Delivery Group
Part 7: Receiver Configuration
Part 8: Install Server VDA
Part 9: Create Server Machine Catalog
Part 10: Create Application Delivery Group
Configure Citrix Studio Site
1. Launch Desktop Studio and you will see this nice welcome screen. Click on Get Started.
2. We want to configure a full site, so I enter a site name. Queenstown is one of my favorite cities in New Zealand, so let's use that.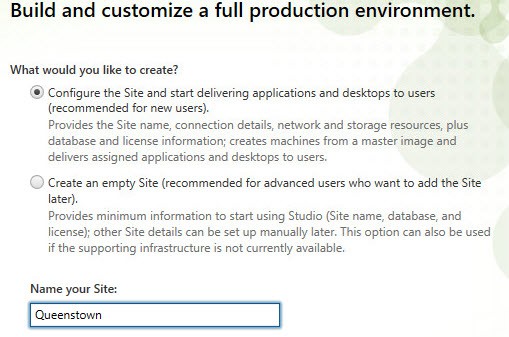 3. Next up is configuring a database. The information for SQL express was pre-populated, so I didn't have to type in anything. You can also test the database connection, which is a great feature. If you don't have SQL permissions, then it can generate a script to give to your DBA to run.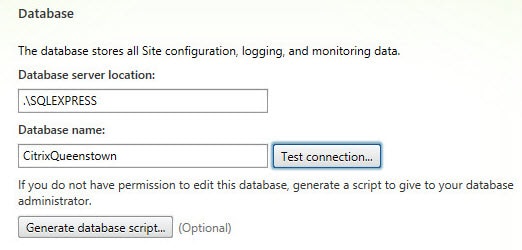 4. Licensing is always fun, NOT! Citrix has included a 30-day trial, so you don't have to futz with the Citrix licensing portal. It also verifies a licensing server connection, and verified a trusted SSL connection. What's new in XD7 is the ability to allocate licenses from this wizard instead of navigating through the Citrix licensing portal maze. Great time saving feature and extremely welcomed.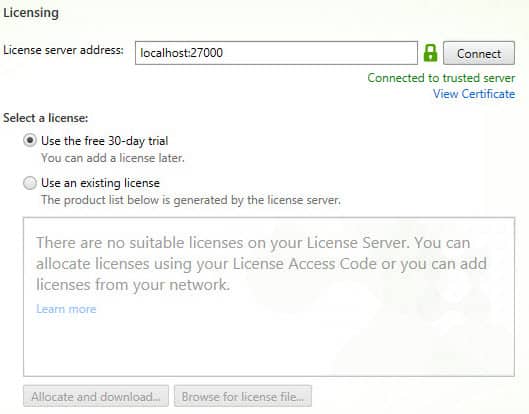 5. Next up is configuring the connection to vCenter. Desktop Studio is picky, as it should be, about the SSL certificate used on the vCenter server. If Desktop Studio has problems contacting the hypervisor, unlike previous versions that were quite unhelpful, you now get this godsend of an error message which takes you directly to the relevant CTX article. You can also view the exact error, which is also entirely understandable:
Exception:
Citrix.Console.Models.Exceptions.ScriptException Cannot connect to the VCenter server due to a certificate error. Make sure that the appropriate certificates are installed on the VCenter server, and install the appropriate certificates on the same machine that contains all instances of the Host service.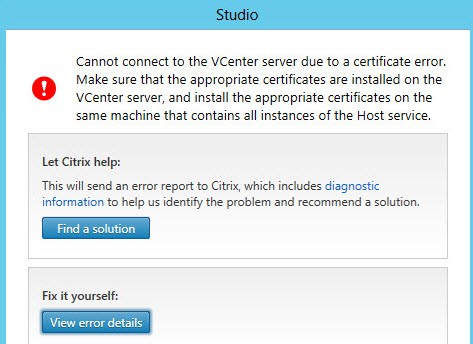 Since I just built up my vCenter server yesterday, I haven't gone through the process of configuring it for trusted certs. It's a bit complicated and I still have to follow my own blog to do it properly. So there's a nice Citrix CTX article on how to trust the self-signed vCenter certificate. Certainly should never do this for production but in my PoC I want to take the easy route. The solution in the article is to download the vCenter self-signed cert and place it in the computer's Trusted People certificate store. Quick and easy!
5. Next up you need to set a resource name, choose a cluster, and pick the portgroups that the VDI VMs will use.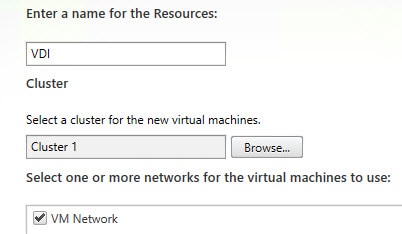 6. Configuring storage is easy. Pick the datastores where the provisioned VMs should go. Desktop Studio does NOT support vSphere datastore clusters, which is a huge bummer.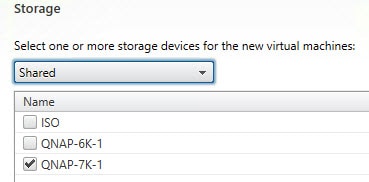 7. I'm not doing App-V, so I skipped that configuration screen. A nice summary is shown at the end of the wizard.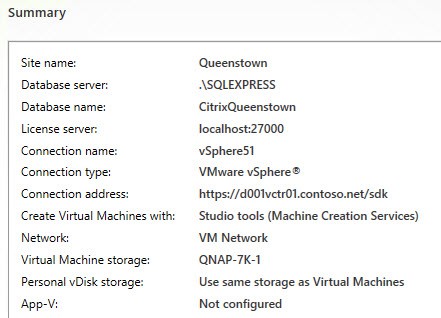 8. A few minutes later I get this nice site configuration screen. New to XD7 is the Test Site feature, which runs through 177 tests to ensure everything is properly setup. Very nice touch.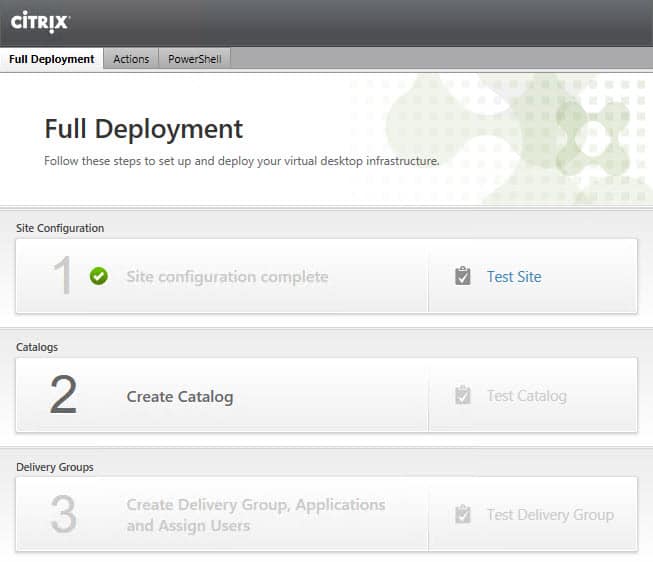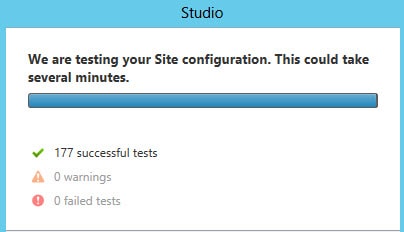 At this point my Desktop site is up and it's in a healthy state, just by clicking next through the entire install (minus trusting the vCenter certificate). Next up is installing the VDA on a Windows 7 x64 client, in preparation for creating a machine catalog. You can check out Part 3 here.