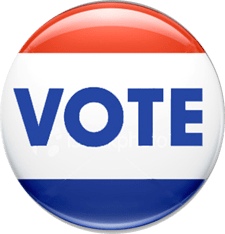 For several years now Eric Siebert has held voting for the top Virtualization Bloggers. This is a huge undertaking, and this year he has over 300 blogs listed. You should keep in mind several factors when voting, such as longevity, length of content, frequency, and quality. Voting is now open, and will continue through 3/17/2014. Last year I was ranked in the Top 25, at #24. I really appreciated the votes, and was thrilled to be one of the top rated.
If you found any of my blog posts useful, then please, do take a few minutes out of your busy schedule and vote. Every vote really does count, and the higher you rate a blog the more weight it gets in the final tally. Ratings do make a difference, and feedback is great. As any blogger will tell you, frequently writing quality content takes a lot of time.
In case you are new to my blog, below is a short rundown of the content I've published since the last round of votes. Hopefully some of these posts have helped you out, so a top vote would be much appreciated. The work I'm most proud of is my 19 part vSphere 5.5 installation series, and the largest PowerShell script I've written to fill in the SSL configuration gaps that VMware hasn't yet addressed. Feedback from the comments and in person has been great.
I had a total of 132 blog posts in 2013, most of which were installments in multi-part installation series. Last spring I also re-hosted my blog on WordPress to enable better searching, easier publishing, and overall a better user experience for you the reader.
2013 Top Blog Content
VCP5 to VMware VCDX #125 in 180 Days
vSphere 5.5 Toolkit – ODBC, and SSL Certificate assistance
Windows Server 2012 R2 Two-Tier PKI Install Guide (3 Parts)
vSphere 5.5 Installation/Configuration Series (19 Parts)
SQL 2012 Failover Cluster for vCenter 5.5 (12 Parts)
Live Blog Posts from VMworld 2013 SF (12 Parts)
Building a Haswell ESXi Home Server for VSAN
Citrix XenDesktop 7 Install series (10 Parts)
CloudVolumes Installation (4 Parts)
Live Blogging from Microsoft TechED (12 Parts)
Automate Sysprep on vSphere without Customization Specifications
vCenter Certificate Automation Tool How-To (4 Parts)
VMware Horizon View 5.2 Installation (4 Parts)
Please, take a few minutes out of your day and vote, right here. There are many great bloggers that I admire and will be voting for, including Duncan Epping, William Lam, Frank Denneman, Michael Webster, Julian Wood, Josh Odgers, and others.