In a bit of a departure from an IT blog post, I wanted to share my findings about how to optimize your HiFi desktop headphone setup. In the world of desktop headphone audio, there's almost an infinite amount choices at all budgets from entry-level to absurd "audiophile" snake-oil products. And beyond the hardware choices, there's a variety of players and audio-plugins to fine-tune your setup. This post will focus on the audio plugins I use, but I will cover my hardware configuration since hardware is important. I've included a lot of links to YouTube videos, product pages, and forum posts to give you even more details about my selections.
Software EQ and other Audio Plug-ins
As amazing as the Arya + M400 + A90 sound "naked", no headphone perfectly reproduces sound and there's room for improvement via EQ and other audio plugins. In addition to much research into my headphone hardware stack, I researched EQ and other plugins as well. And wow, the difference between the "naked" hardware and a good audio software stack is really remarkable. All the audio software I will mention can be downloaded for a free trial period, so no need to plunk down money without hearing the differences for yourself and decided whether you want to punk down the $ or not.  
As background, I use the Plexamp player for most of my daily listening enjoyment. It's a great player if you have a Plex server running in your house. For a more expensive option that doesn't need Plex, I recommend Audirvana. Plexamp, unlike Audirvana, doesn't natively support audio plugins. Maybe it will one day, but not right now. So for my Mac, I use SoundSource 5.0 for all my audio mixing and plug-in manager needs.   
Audirvana DOES natively support auto plugins. So you could skip SoundSource 5, and just rely on Audirvana + plugins for your audio enjoyment.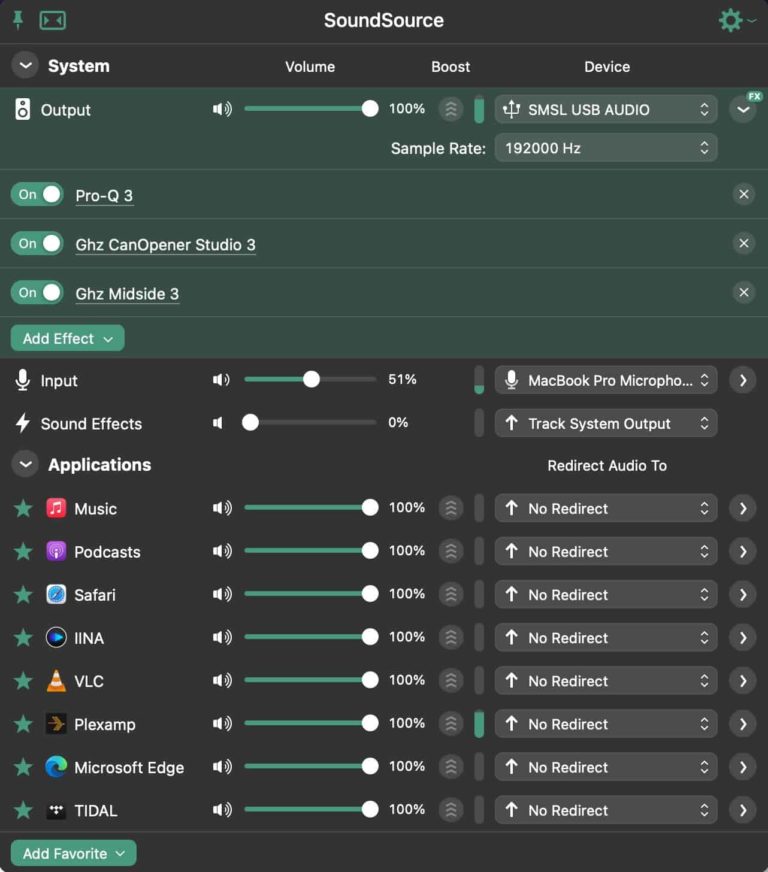 As you can see in the above image, I have the SMSL USB AUDIO output selected, as well as three audio plug-ins loaded and enabled. I'll first start with Pro-Q 3, which is the EQ plugin by FabFilter. This makes a dramatic difference in the audio, and I can't recommend it enough. I'll also cover the other two Ghz plugins as well.
Why apply EQ to your headphones, and what "target" should you aim for? Thankfully there's an industry "standard" headphone target called the Harman. I won't go into too much detail, but let's just say most people find this EQ target pleasant to the ears. 
Since headphones are mechanical devices with an imperfect frequency response, EQ can "fix" the problems and better follow the Harman target. But coming up with parametic EQ settings on your own would be nearly impossible without high-end test gear, and who has that? Fortunately over on Reddit, there is Oratory1990. He is an audio pro, and has the needed high-end test rig to provide parametric EQ data for many dozens of headphones. He has tested the Hifiman Arya (see link for his Arya PDF), so I was all set. Remember, Oratory1990 didn't test YOUR exact pair of headphones, so manufacturing differences will mean the EQ still might be a tad off. But his settings should get you 95% of the way there. 
The first image below is Oratory1900s parametric EQ curve for the Arya headphones. The end result of his work is shown in the Pro*Q3 screenshot below. As you can see, the yellow curves in ProQ3 match those from Oratory1990 (top).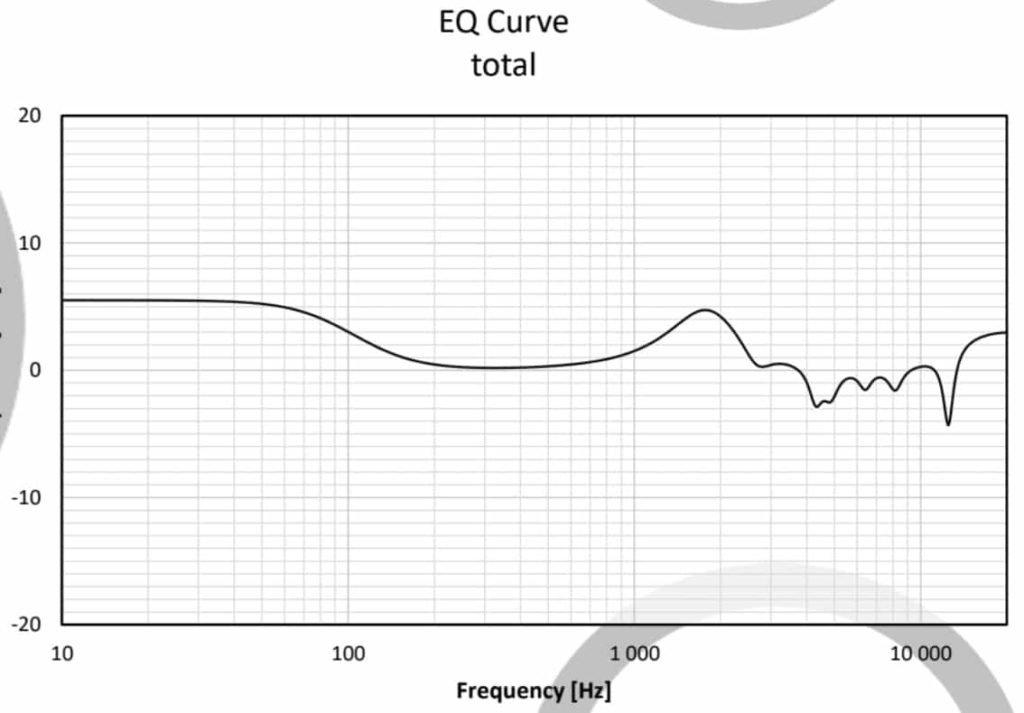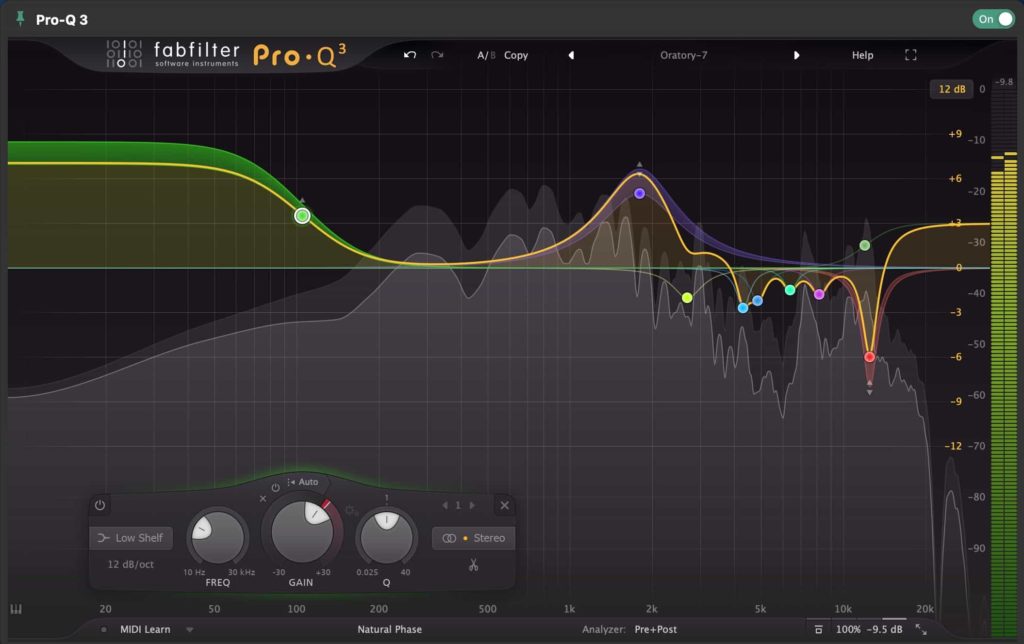 Now how do you get from Oratory1990's settings (screenshot below), and translate them into FabFilter? It's pretty straight forward, except for one thing. FabFilter doesn't use the same Q-Factor as Oratory1990's rig, so you need to multiply all of his Q-Factor settings by 1.414 (squareroot of 2). So, for example, band 1 would have a Q factor setting in ProQ3 of  1.003 (.71 * 1.414). Do this calculation for all 9 bands and use that as input for ProQ3. Also, in ProQ3 use the "Natural Phase" setting. As a personal tweak, I also enabled ProQ3 "Dynamics" for the 105Hz, 1800 Hz, and 12,500 Hz bands. 
If you have the Arya headphones, you can download my ProQ3 preset here. 

GoodHertz CanOpener Studio 3
Beyond EQ, what other tweaks can you do to fine tune your headphone audio? One popular plugin is called GoodHertz CanOpener Studio 3. Their slogan is "Conjure speakers from your headphones." In short, the plugin makes your headphones sound a bit more like physical speakers. They do this by 'crossfeeding' or blending sound from the L&R channels using a few 'knobs'. Now at least to my ears, the effect of this plugin is fairly subtle, so be sure to utilize the free trial period and see what you think. If you want to replicate my settings, just visit this URL and paste the settings into CanOpener Studio 3.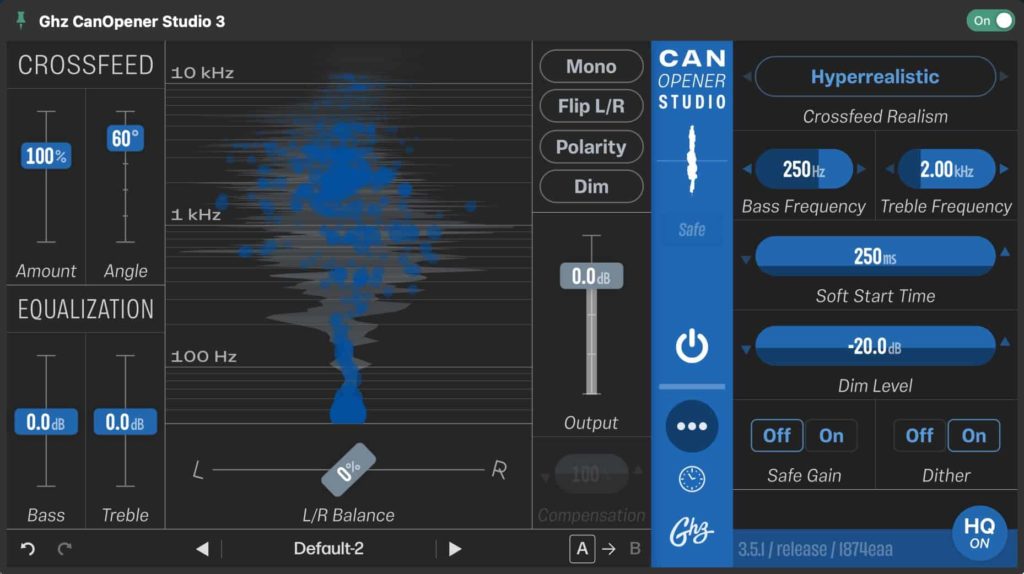 For the ultimate in fine-tuning your headphone audio, there's Goodhertz Midside. This plugin can help fine-tune the stereo imaging of your headphones. For my settings, click here. This plugin is even more subtle than CanOpener, but some people really like it.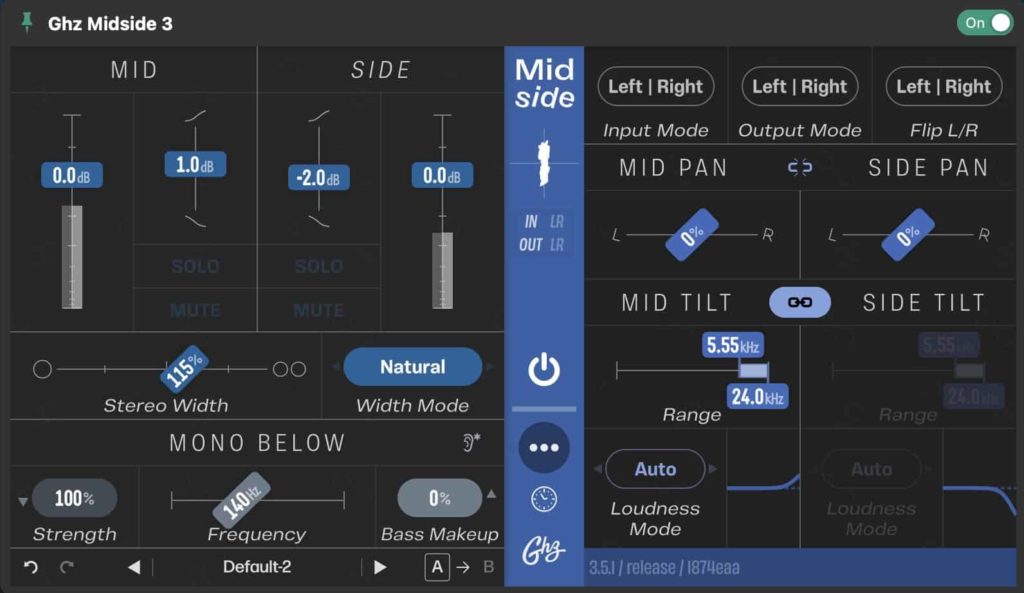 When looking at Mid-Fi to HiFi headphone setups, don't forget to overlook software plugins that can really take the listening experience to the next level (or two). IMHO, the most important plugin is for EQ (FabFilter ProQ3), and from there you can fine-tune your listening experience as needed with Goodhertz plugins. Both FabFilter and Goodhertz makes great plugins, which work great on both Macs and PCs. Even if you think your current headphones sound awesome without any plugins, I encourage you to try out the free trials of all these plugins and experience the difference for yourself.