If you are a Nutanix customer and using AHV (Acropolis Hypervisor), I have some great news for you. We have released VirtIO 1.1 drivers, and the big deal is that they are now Microsoft WHQL signed. I know the lack of signing was holding back some customers for production workloads. No longer!

And there's a nice Nutanix install wizard: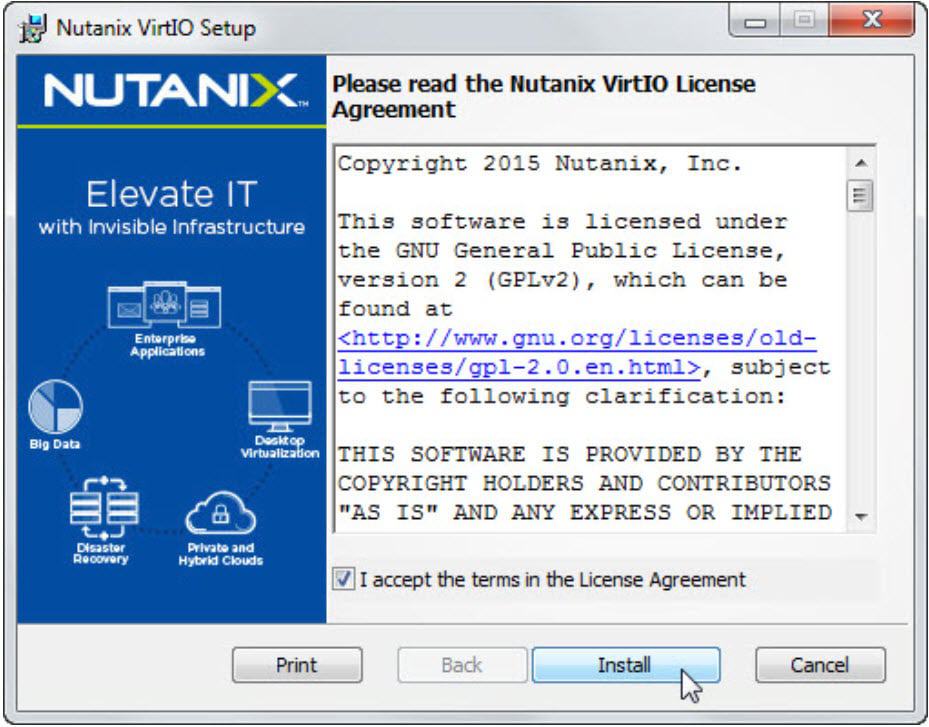 Please do note, this signed driver package is for 64-bit operating systems only. The supported operating systems are:
Windows 7
Windows 8.x
Windows 10
Windows Server 2008 R2
Windows Server 2012
Windows Server 2012 R2
Windows Server 2016
You can directly download the drivers from here. We have them in both .MSI format and ISO, depending on your needs. All of the related documentation can be found here, including the special case of 32-bit operating systems. And don't forget, if you want to inject the VirtIO drivers into your Windows ISO, check out my blog post here.